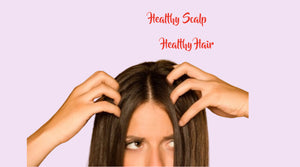 Healthy Hair Begins At The Roots
Many people face problems with their scalp.  Most commonly, people experience dry, flaky scalp, dandruff, itchiness, greasy scalp and sensitivity.  Thinning hair, excess sebum or dandruff and sensitive scalp are only a few pointers that can signal an imbalanced scalp.
Scalp care is as important as caring for your hair and should be treated as you would your skin on your face or body.  
So how do you keep your scalp healthy and well? 
1.Consult a professional to identify the main scalp concern.  Our Alter Ego salons offer a full Scalp Consultancy with a careful analysis of the condition of the scalp before the appropriate treatment can be decided on.
The first step in treating an imbalanced scalp is to detoxify and deeply cleanse the scalp.   Use Alter Ego aroma treatment which contains active ingredients, Peppermint and Scots Pine essential oils, Orange extract and Eucalyptus leaves for a refreshing, antiseptic and disinfecting action.
2. Cleanse the scalp with the appropriate shampoo.  The cleansing phase delicately purifies the skin, restoring its natural balance.  Massage the scalp to stimulate cellular renewal and relax muscle tension.  Alter Ego shampoos provide a specific response to the different requirements of the skin.
Energizing Shampoo is specifically formulate to restore bounce an resistance to fragile, brittle hair.  Cleanses effectively and creates the ideal conditions for hair growth.
Calming Shampoo is a gentle, lightweight shampoo with a sweet scent to sooth the most sensitive scalps.
 Pure Balancing is a gentle, purifying, rebalancing shampoo formulated to gently remove excess sebum and / or dandruff.  Cleanses impure skins, leaving the hair light and clean.
Bodifying gives a boost of energy to the scalp resulting in visibly fuller, healthier and stronger hair. 
A great conditioner that can be used with any of the shampoos above is our Gentle Detangler, a lovely sweet scented, lightweight conditioner which will gently condition the hair without weighing it down.  Made with natural ingredients free from any nasty chemicals.
 3.  Go easy with brushing and styling. 
Use a soft bristle brush when brushing the hair to prevent irritation to the scalp.  If hair is very knotty, use our detangling brush which has flexible bristles, specially designed to detangle all types of hair and massage the scalp, without pulling.  Start at the ends of the hair gently brushing out the knots and work your way up to the roots until all tangles are gone.   Our scalp massage brush is great for stimulating the scalp and hair follicles without damaging or irritating the scalp.  
When styling, use a heat protector spray to prevent damage to the scalp and hair and turn the heat down on styling tools such as hairdryer or straightener as too much heat can dry out the scalp and hair causing damage and irritation. 
---
1 comment