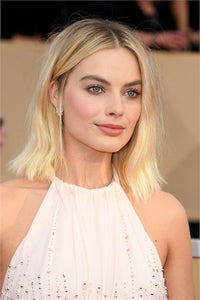 Most popular celebrity hair styles
The popularity of celebrity hairstyles can vary over time, and what's considered the "most popular" can change based on trends and individual preferences. However, here are a few celebrity hairstyles that have gained significant attention and popularity in recent years:
Bob with Textured Waves: This hairstyle, often seen on celebrities like Margot Robbie and Emma Stone, features a chin-length bob with loose, tousled waves. It's a versatile and chic look that can be adapted for various hair textures
Long Layers with Beachy Waves: Effortless, beach-inspired waves have been a go-to look for many celebrities, including Blake Lively and Chrissy Teigen. This style typically involves long, layered hair with loose, textured waves that create a relaxed and carefree vibe.
Pixie Cut: The pixie cut has been popularized by celebrities like Halle Berry and Anne Hathaway. This short and bold haircut emphasizes facial features and can be styled in various ways, from edgy and textured to sleek and polished.
High Ponytail: The high ponytail is a classic and versatile hairstyle that has been favored by celebrities such as Ariana Grande and Kim Kardashian. It involves pulling the hair up into a sleek and high ponytail, creating a polished and elegant look.
Messy Bun: The messy bun has gained popularity among celebrities like Meghan Markle and Jennifer Lopez. This relaxed updo is achieved by gathering the hair into a loose, tousled bun, often with face-framing strands left out for a casual yet stylish appearance.
Which hairstyle is your favourite?  Let us know in the comments. 
---