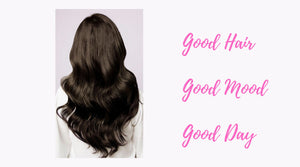 New Year, New Hair
January reset for your hair
After the party session, your hair may feel dry and dehydrated from overstyling and over-use of styling tools.  January is the ideal time to hit reset and give your hair added TLC.
Eliminate chemical buildup in the hair with a detoxifying, deep cleansing shampoo.  This is worthwhile especially before colouring your hair to ensure a clean blank canvas that will take colour application better.
Use a nourishing hair mask once per week to rehydrate hair and replenish nutrients.
Always use a heat protector spray before using any styling tools to prevent heat damage.
A leave-in conditioning spray with UV Filter  will protect the hair from sun damage whilst also conditioning the hair.  
Hi T Security heat protector spray
Urban Proof leave-in conditioning spray
---